About Us
Define was founded in 2000 by Jon Campbell, a then spritely soul, battle hardened by a stretch with a respected Champagne house. Having worked in and supped his way through France, Jon set out to offer a stage for the types of wine that inspired him into the trade in the first place.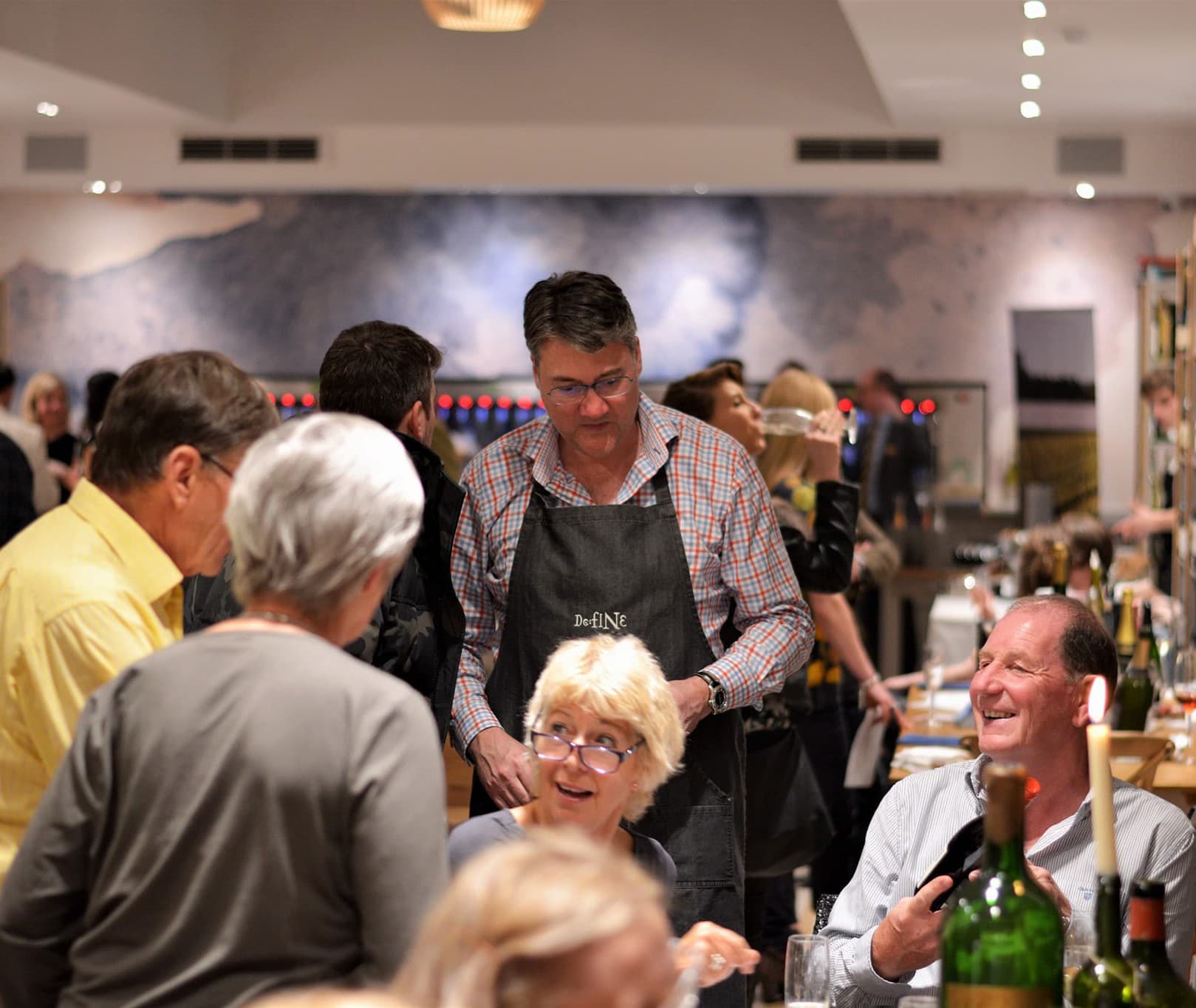 Years of travel and hard tasting have resulted in an enviable collection of over 1000 labels, showcasing the breadth and glory of artisan wine made with passion and purpose. The business has evolved over the years, becoming a magnet for enlightened drinkers in the North West.
An unerring dedication to quality and the creative approach of the team was recognised at the highly regarded International Wine Challenge, with Define winning the coveted Regional Merchant of the Year award.
Trade
The trade division of Define supplies a number of leading pubs and restaurants in the North West as well as a long list of the most celebrated Michelin restaurants and eminent foodhalls in London with a number of wines, spearheaded by the rare, cult Champagne from Jacques Selosse, represented exclusively in the UK by Define.
Please contact jon@definefoodandwine.com if you would like to discuss how we might enhance your current wine offering.