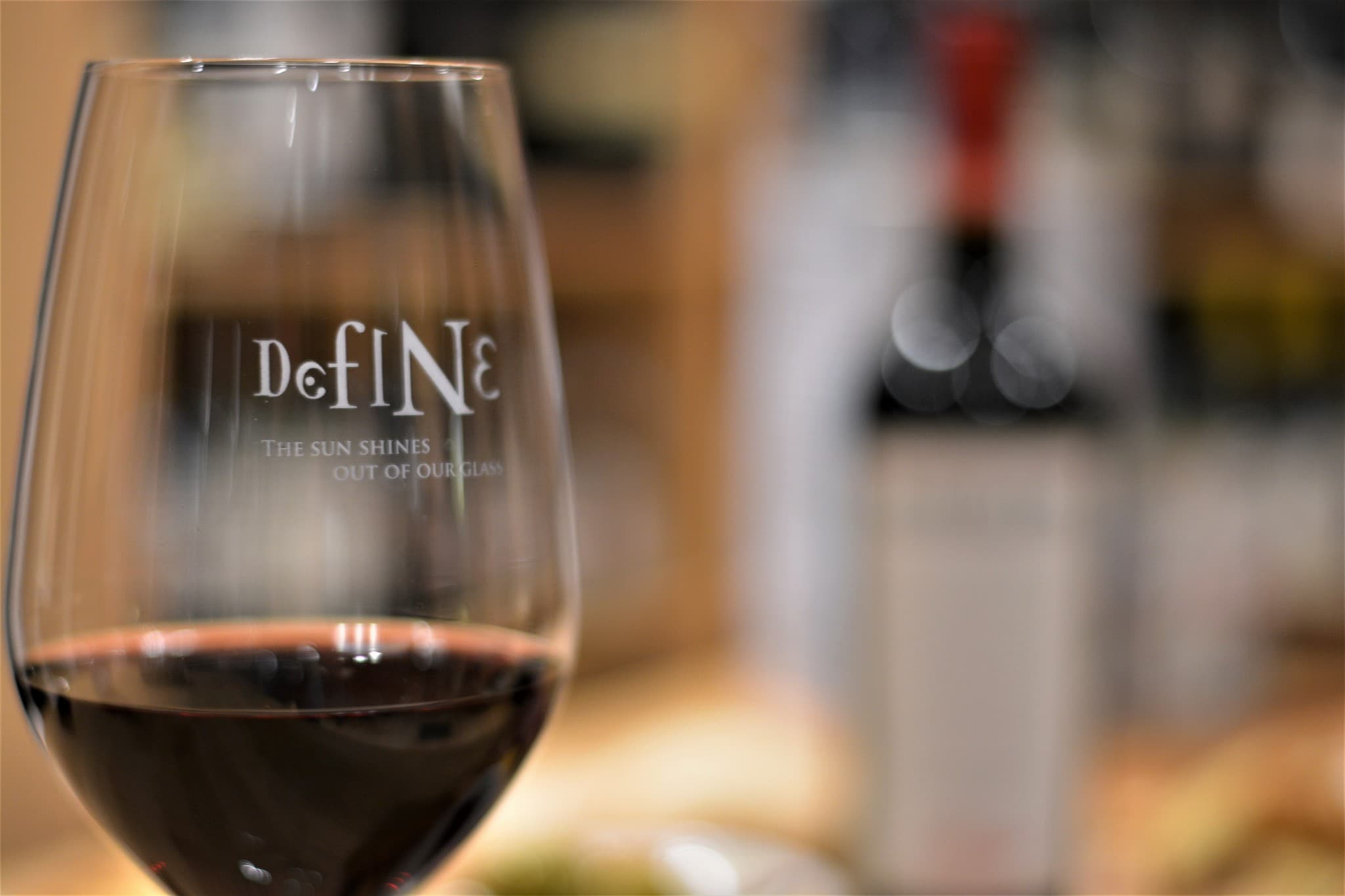 Wines
An award-winning selection of over 1600 wines and sprits, with strength in depth arguably our greatest strength, featuring 'worldies' in all key positions. Prices range from £8.50 to £4500/bottle, with a 10% discount offered on any purchase of 6 bottles or more (any mix, excluding wines already on offer). We offer a 'curated' wine list in the restaurant (see restaurant page for our current offerings) as well as a selection of over 20 wines by the glass (also available in 50ml taster sizes). Or you can choose to sup any wine from our shelves in the restaurant with a flat corkage fee of £12.50 per bottle. In short, there is much fun to be had, either at ours or at yours. 
We appreciate that some can feel slightly overwhelmed by our selection but fret not, expert advice is at hand should you need any guidance
Deli
Define's Deli offers a wide selection of British farmhouse cheese and continental classics as well as a mouth-watering selection of mediterranean treats, which frequently inspire dishes prepared by our kitchen team. 
You may wish to join cult followings for these amazing products:
Perello Gordal Olives (small/medium/large tins) - Ortiz tuna - Torres Black Truffle crisps - Fresh Tuscan Sausages - Benedetto Cavalieri Pasta - Fresh, hand-stretched sourdough pizza bases from Puglia, amongst many other gems.
We are also proud to stock Bradwalls Bakery's amazing Sourdough and Focaccia, available on Wednesdays and Fridays. Best practice is to pre-order for Friday collection here: 
https://www.bradwallbakehouse.co.uk/order-now/