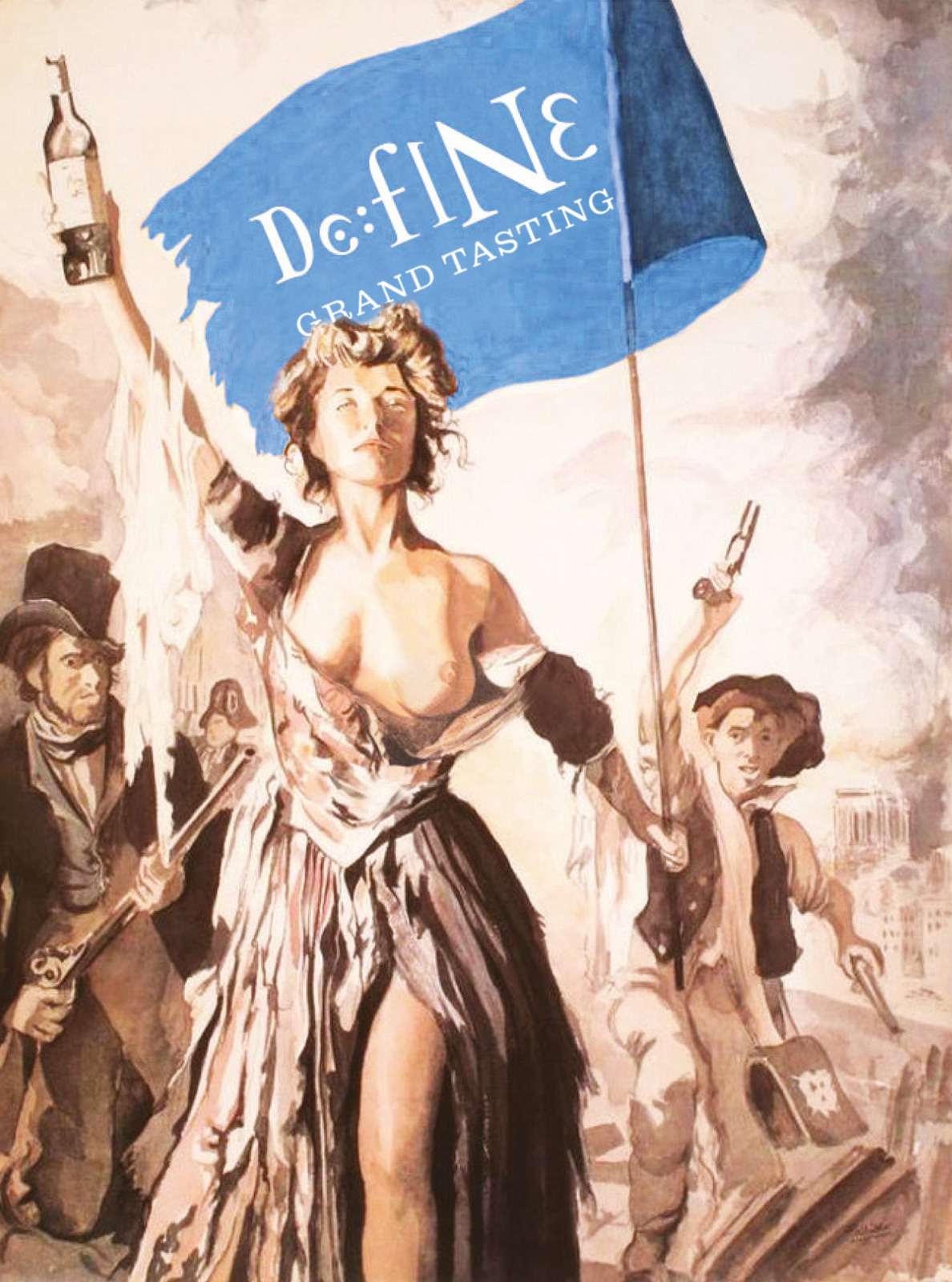 Limited Availability
The 2023 Grand Tasting
Price
From £50 per person
Save the date. There will be fireworks, inside and out. Maybe a bonfire too- it's Sunday 5th November! We cordially invite you to the 23rd hosting of our iconic Grand Tasting. Doors open at 3pm and we'll either lock you in or out at 6pm.
If experience is anything to go by, a jolly afternoon awaits sampling through a delectable line-up of over 80 of our fondest finds. Some great festive tipples with some daft offers available on the day.
The hottest ticket in town costs £50, which will not only gain entry, but forearm you with:
A £25 Voucher to redeem against an order of at least £100. This 'pumpkin' voucher expires at midnight the night of the tasting.
The fun continues with our Grand Gala Post-Tasting Feast, featuring a menu specifically created to match accompanying wines. Dribble alert:
Champagne Reception
Scallop, Apple, Crispy Chicken Skin, Yuzu
Served with Pegasus Bay Bel Canto Riesling
-
Monkfish, Jerusalem Artichoke Purée, Beurre Blanc
Served with Moingeon Saint Aubin Premier Cru Sur Gamay, Burgundy 2019
-
Fontina Fonduta with White Truffle Cream
Served with Villa Bucci Verdicchio di Castelli di Jesi Riserva 2017
-
Pigeon, Cherry Gel, Celeriac & Sage Remoulade
Served with Ca' dei Maghi Valpolicella Ripasso 'Canova' Gold Reserve 2015
-
Lamb Neck Fillet, Caramelised Roscoff Onion, Squash Purée
Served with Gomez Cruzado Rioja 'Honorable' 2016
-
Apple & Sultan Tart Tatin, Ginger & Marmalade Ice Cream
Served with Domaine Bernardins Muscat Beaumes de Venise
(NB Wines subject to change, dependent on our dummy-run tastings)
Tickets for this are heavily subsidised at £100 per person (a wine flight of this quality would cost that alone in some restaurants!). If you've paid for a tasting ticket too, we'll give you an additional £25 voucher to be redeemed in our restaurant by the year. In short, if you play your cards right, the tasting will be free, and you'll be set fair for a fine, festive fandango.
Tickets available in store or call our hotline on 01606 882101. Please note, payment is required upon booking.