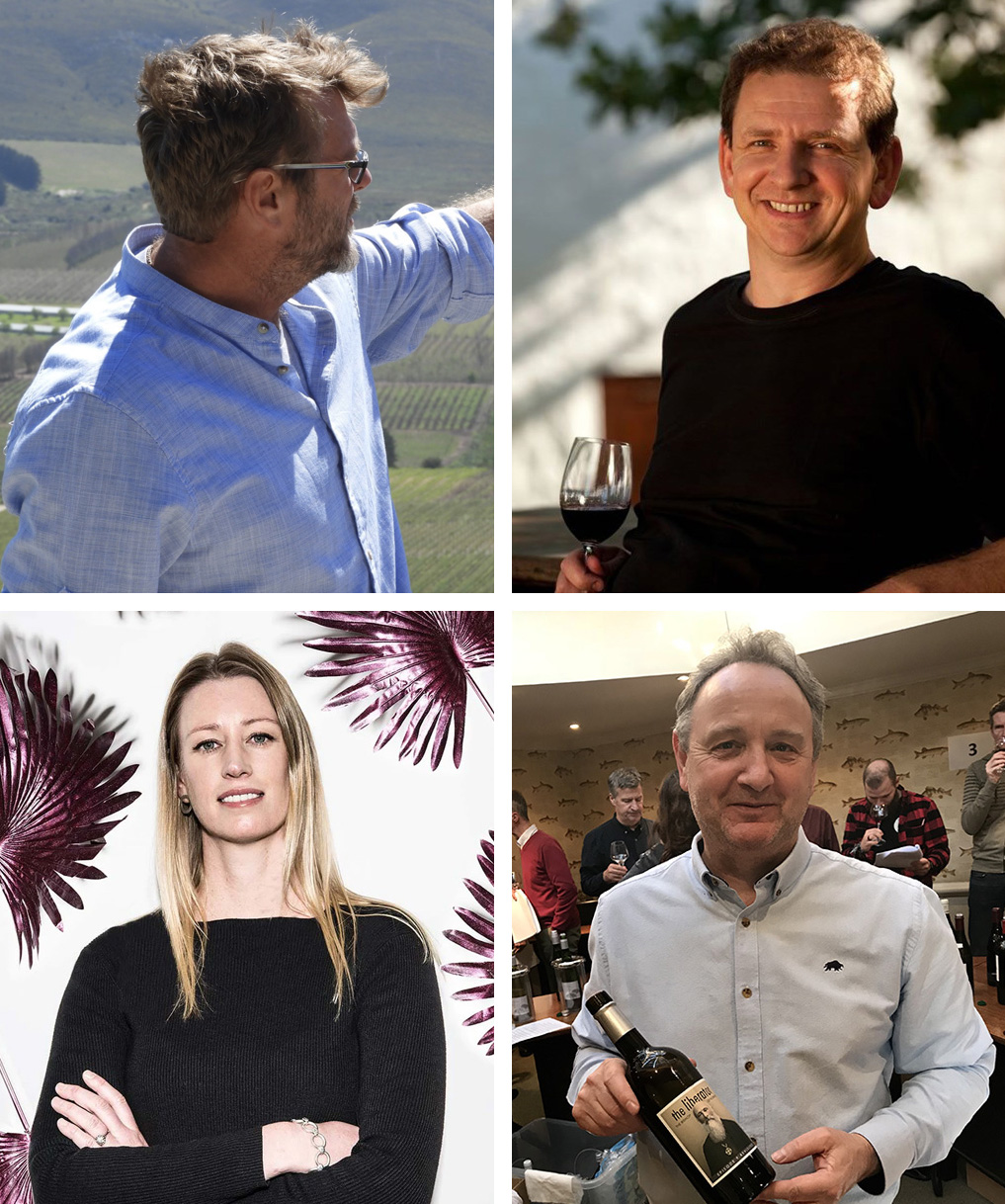 Sold Out
Cape Crusaders Braai
Date
Saturday 10th September
Very excited about this. We welcome 3 of the top talents amongst a golden generation of winemakers from South Africa to showcase their creations. Plus a Master of Wine Englishman sharing his latest 'Liberator' releases (see below). And what better way to soak it all up than with a damn fine Braai (Afrikaans for a ridiculous barbecue!). Allow me to introduce our distinguished guests:
Bevan Newton-Johnston
You may have met Klopp-look-alike (and by happy coincidence, a true Red!) Bevan at the Newton-Johnston dinner we held pre-Covid. A fine gent, and the driving force behind the eponymous winery Newton-Johnson in Hemel-en-Aarde. A 5-start Platter winery and classed as a First Growth in Tim Atkin's annual report, Bevan's wines rank amongst the purest, most elegant wines from the Cape, with the Family Vineyards Chardonnay and Pinot Noir the elusive pinnacles of their range. Their Albarino's pretty special too.
Chris Williams, The Foundry
Chris was the cellarmaster at the iconic Stellenbosch estate, Meerlust from 2004-2019, crafting some extraordinary vintages of their top wine Rubicon, whilst experimenting on the side with his own project, The Foundry. Since 2019 it's become his full time obsession with a new winery based in the Voor-Paardeburg. This is very much a Rhone-Ranger operation with a focus on Syrah, Roussanne, Viognier and Grenache Blanc. Thrilling wines bedecked with gongs- his Grenache Blanc was the Platter Guide's white wine of the year a couple of years back, and they all offer ridiculous value for money and impressive age-ability.
Jocelyn Hogan Wilson
Jocelyn studied Viticulture and Enology at Stellenbosch, followed by stints at some of the best estates in the Cape and further afield. She eventually settled at Dwarsriviershoek Farm in Banhoek Valley where she farms proteas, plums and pears alongside her 'Hogan' wine project, focussing on special old-vine parcels of fruit. Her whites are intense and complex, her reds exotically perfumed and graceful. She's arguably best known for her 'Divergent' red, a Cabernet, Carignan, Cinsaut blend inspired by a meeting with the legendary Serge Hochar of Chateau Musar. Highly respected by her mostly giant male contemporaries, we're delighted she's joining the party.
Richard Kelley MW
Richard spent a number of years in South Africa just as this golden generation were breaking through. Over the years he's befriended the great and the good across the region, and as well as importing each of the above, among others, he also murks in the underworld under this pseudonym 'Rick.' Rick 'liberates' parcels of wine from his A-list contacts in his little black book. Experimental blends, or one-off trials, Rick has got his hands on some weird and wonderful wines that he's able to offer well below their market value. The range enjoys a cult following with a history of memorable labels and liquids over the past decade. We're looking forward to sharing his latest 'Liberations'...
And the Braai?! This should be fun...
Bunny Chow Sliders – Boerewors & Chakalaka Hot Dogs – Assorted 'Sosatie' kebabs (Chicken/Prawn/Vegetable) – Spiced Lamb Cutlets – Charred Sweetcorn – Meshwiya Salad – Green Leaf Salad – Potato & Bacon Salad
Desserts: South African classics, Koek Sisters (google it!) & Milk Tarts.
The Format
Start: 6pm
Tasting Tables: 6pm-8pm
Food Served: From 7pm
Carriages: Anytime from 9pm, we close at 10.30pm
You'll also get to hear from each guest at some stage during the proceedings.
The ticket price will allow you to taste up to 20 wines presented by our guests, as well as a 125ml glass from a choice of one red or one white from each supplier (details to follow). If you're still thirsty, you can purchase additional wines by the glass or by the bottle.